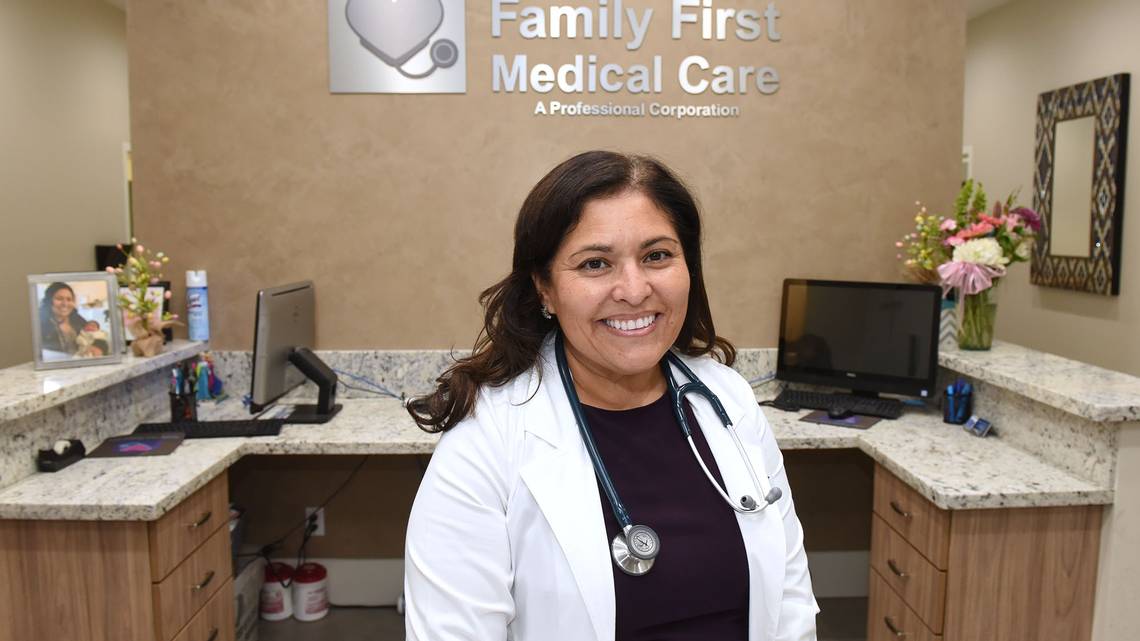 Dr. Silvia Diego, the reigning Physician of the Year in Stanislaus County, is getting a statewide honor, too.
She is receiving the Frederick K.M. Plessner Memorial Award, presented by the California Medical Association to someone "who best exemplifies the ethics and practice of a rural practitioner." It is named for a late businessman who wanted to honor physicians serving low-income people.
The association is presenting the award at its annual House of Delegates meeting Saturday, Oct. 13, in Sacramento.
The Modesto Bee reported in March on Diego's award from the Stanislaus Medical Society. She spent 18 years with Golden Valley Health Centers, a chain of nonprofit clinics in Stanislaus and Merced counties, half of them as chief medical officer.
Diego continues to serve low-income patients in her private practice, Family First Medical Care on Oakdale Road.
"Her heart is with the indigent, and she continues that with her private practice," said Dr. Kathleen Eve , who nominated Diego for the county award. It is named for the late John Darroch, a neurosurgeon in Modesto.
Courtesy of Modesto Bee. Originally published on October 13, 2018.